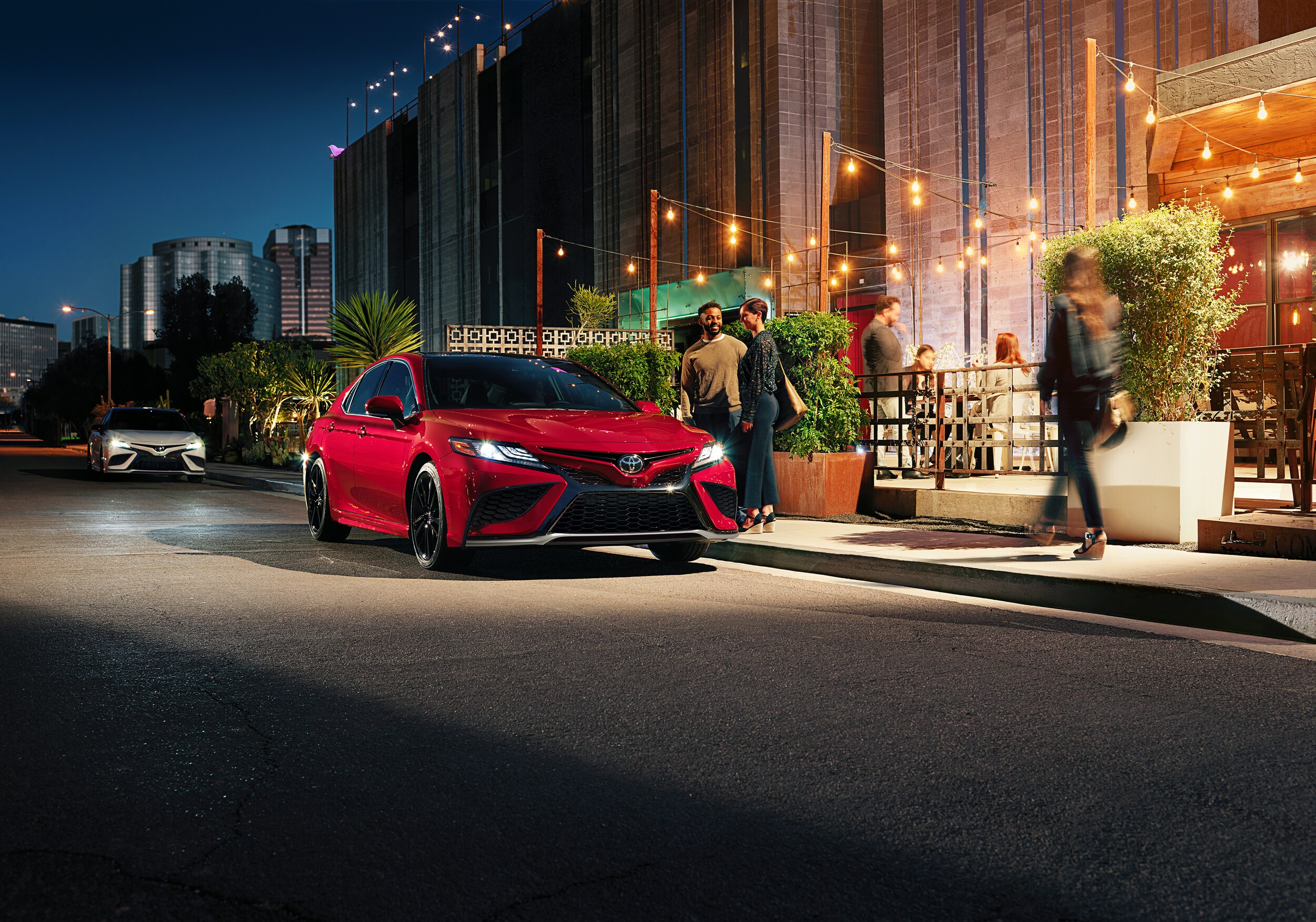 The popular and new Toyota Camry sedan is at Pat Lobb Toyota of McKinney! If you need a stylish commuter car, the Toyota Camry, Toyota Prius, or Toyota Corolla are great options. The Camry is packed with comfort and technological features to make commuting between Dallas and McKinney, TX, a breeze. There are some changes for 2021 but nothing drastic. Toyota has redesigned the front end slightly for a sportier look, and the L trim level is gone, so the trim options begin with the LE. Even at the new base level, the Toyota Camry is a comfortable, spacious, and reliable car. The Camry offers exceptional gas mileage, and you can take advantage of even more fuel efficiency by opting for the hybrid version.
Cruise Around Dallas, TX In Style and Comfort
Toyota Camry has a reliable, smooth suspension, which offers a quiet ride and absorbs all the little bumps and dips in the road. Inside, the dash has gotten a minor update with the infotainment screen, either a 7-inch or 9-inch offering, now in a floating style giving you a great view with the backup camera. You will get all the standard features that help connect your devices and focused on the road. There is plenty of room for drivers and passengers, and the seats are comfortable even at the LE level with soft, cloth seats rather than the leather option for the higher trim levels.
Get the Local Touch at Pat Lobb Toyota of McKinney
If you are in the Dallas area, including Plano, TX, and Lewisville, TX, we are your number one spot for all your vehicle needs. Visit us to test drive a new Camry, Toyota SUV, or Toyota Truck. We also carry a wide selection of used cars, used SUVs, and used trucks, which you can browse online!