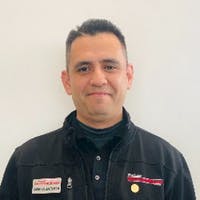 Abraham Cisneros
972-532-9761
acisneros@toyotaofmckinney.com
Brandon Navarro
972-532-9824
bnavarro@toyotaofmckinney.com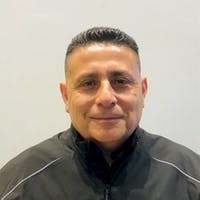 George Mogollon
972-556-5020
gmogollon@toyotaofmckinney.com
Johnny Stimax
214-302-8980
jstimax@toyotaofmckinney.com
Razaq Olayioye 
469-501-6904   
rolavioye@toyotaofmckinney.com
El Concesionario para Hispanohablantes en 
Allen

, 

TX

En Pat Lobb Toyota of McKinney, nuestra prioridad número uno es asegurarnos de que cada uno de nuestros valiosos clientes tenga una experiencia de primer nivel. Le damos la bienvenida a nuestro concesionario con un servicio amigable y asociados expertos que están listos para responder sus preguntas y ayudarlo en cada paso del camino.

Si el Inglés no es su lengua materna, es posible que haya enfrentado desafíos en esfuerzos anteriores de compra de automóviles. Esto puede ser frustrante y desalentador: ¡todo lo contrario de lo que encontrará en Pat Lobb Toyota! Para su comodidad, tenemos gerentes de ventas de habla hispana en el sitio que están felices de cerrar cualquier brecha de comunicación en sus esfuerzos para proporcionar un servicio al cliente excepcional.
La Compra y el Servicio de Automóviles Son Fáciles para Todos
En nuestra misión de brindarles a nuestros clientes la mejor selección, ahorro y servicio que hayan tenido, el personal de Pat Lobb Toyota of McKinney está aquí para escuchar sus necesidades y eliminar cualquier estrés relacionado con el automóvil que haya experimentado en el pasado. Nuestros asociados de habla hispana juegan un papel vital en esos esfuerzos. Con su asistencia, nos aseguramos de que cada cliente que nos visita para comprar, arrendar o reparar un vehículo obtenga exactamente lo que necesita.
En todos los idiomas, la buena comunicación es clave. Todos estamos en la misma página aquí en Pat Lobb Toyota of McKinney, unidos en nuestro objetivo de ofrecerte una oferta increíble en el vehículo nuevo o usado de tus sueños.
Póngase en contacto con nuestros representantes de ventas de habla hispana hoy y permítales mostrarle lo que significa ser un cliente valioso en nuestro concesionario del área de Allen, TX.